Coastal Inspections (949) 294-4905
Proudly Inspecting Homes Throughout Southern California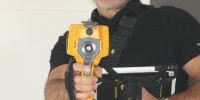 To perform thorough, impartial and professional property inspections that provide our Southern California clients with the comprehensive information they need to make an informed decision on their property purchase. Proudly providing Orange County with comprehensive home inspections.
Whenever you are purchasing a property, we understand that it is a HUGE investment and that everyone involved needs to know the current condition and any issues with the property. We work directly for the client whether it be the property buyer or the seller who hires us. Our job is to insure that our clients understands every item that may be reported. Our job does not end after the report is written. Should you have any questions even if it is months down the road, you are encouraged to give us a call. We take pride in providing you with this service. The majority of our business is from client referrals and from real estate agent recommendations and we value the importance of true customer service.
We are here to assist you in making a confident decision concerning your property purchase. Whether you're buying a new property and want to understand what you're getting… or selling a property and want to alleviate possible problems that could delay or lose a sale; Or just want a professional who can inspect and advise you on the condition of your current home, we are here to help…


* Fully Independent inspections to Represent and protect Your Interests * Professional Inspector With Over 25 Years Local Building Experience * Thorough Inspections of all major component of the structure * 24-Hour Turn-Around on Reports * Appointments Available 7 Days A Week * Friendly, Professional, and fully uniformed Inspector, always on time * Always competitive pricing!